In November 2021 MWF were invited by Rutis (Rede of Universities for Seniors) Portugal, to take part in a tournament to be held in Ribeira Brava in 2022, the first Walking Football tournament to be held on Madeira.
After 2 months of planning and "zoom meetings" between Rutis, Masterfoot (who on behalf of the Benfica WF Foundation were to oversee the event), Ataram, (Funchal Veterans Football League), and MWF, with the Ribeira Camara (Council) organising the event.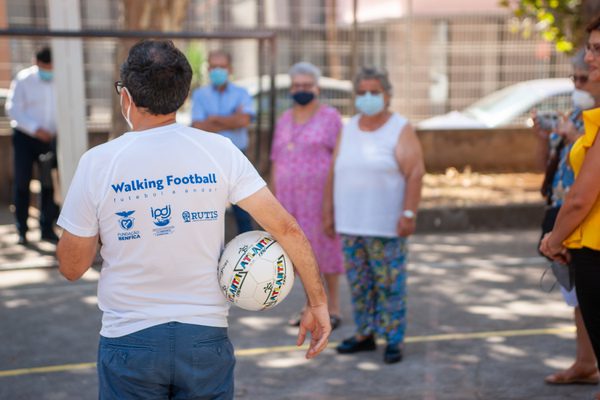 The event was held on 26th February 2022 at the Municipal Stadium, Ribeira Brava, 17 teams took part, 13 "competitive" teams and 4 "fun" teams with over 200 participants. What a memorable day.
Both of our teams looked the part in their "new kits" and were professional and well organised in all aspects of the tournament, which was noticed by everyone attending.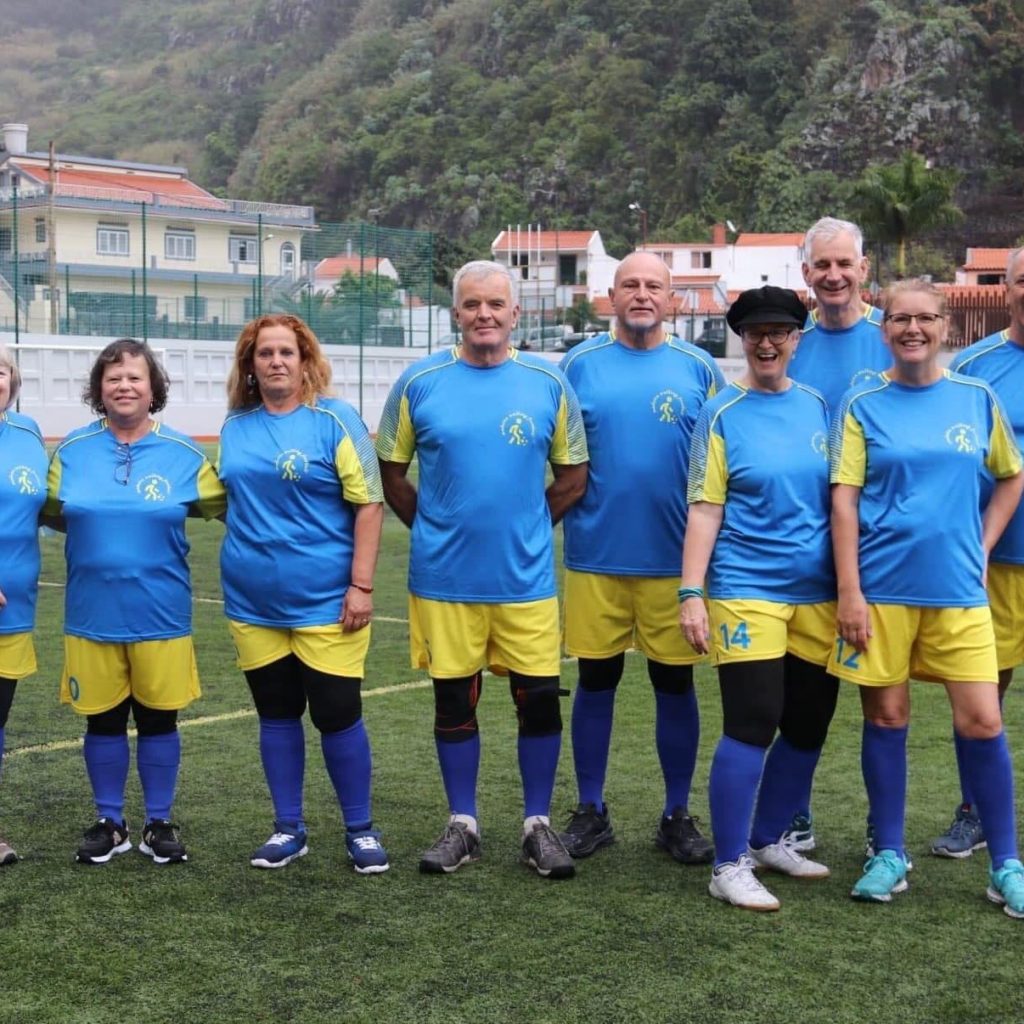 The members of the MWF Competitive team and the Fun team all receiving "Gold Medals" for their participation. The meal and social gathering afterwards was brilliant and a certificate of participation was presented to both of the MWF teams. Whilst we would not want to organise such events we are more than happy to partake in any future tournaments, organised by others, on Madeira and beyond.
What a great day for MWF.