The MWF Madeira Walking Football was invited to the presentation of RUTIS, Third Age Universities Network (RUTIS, Rede de Universidades da Terceira Idade) and USBR, Senior University of the Municipality of Ribeira Brava (USBR, Universidade Sénior do Município da Ribeira Brava) in the context of promoting the walking football modality on the island of Madeira.
It was a big step to introduce walking football to the archipelago, the council of Ribeira Brava, the local senior universities and especially the lovely ladies aged 50 and over and the gentlemen who enjoyed the experience.
Of course, the focus is that both women and men can join and have fun.
Later we went outside to have a kick-about, as you will see from the photographs it was really enjoyed by all, wanting more.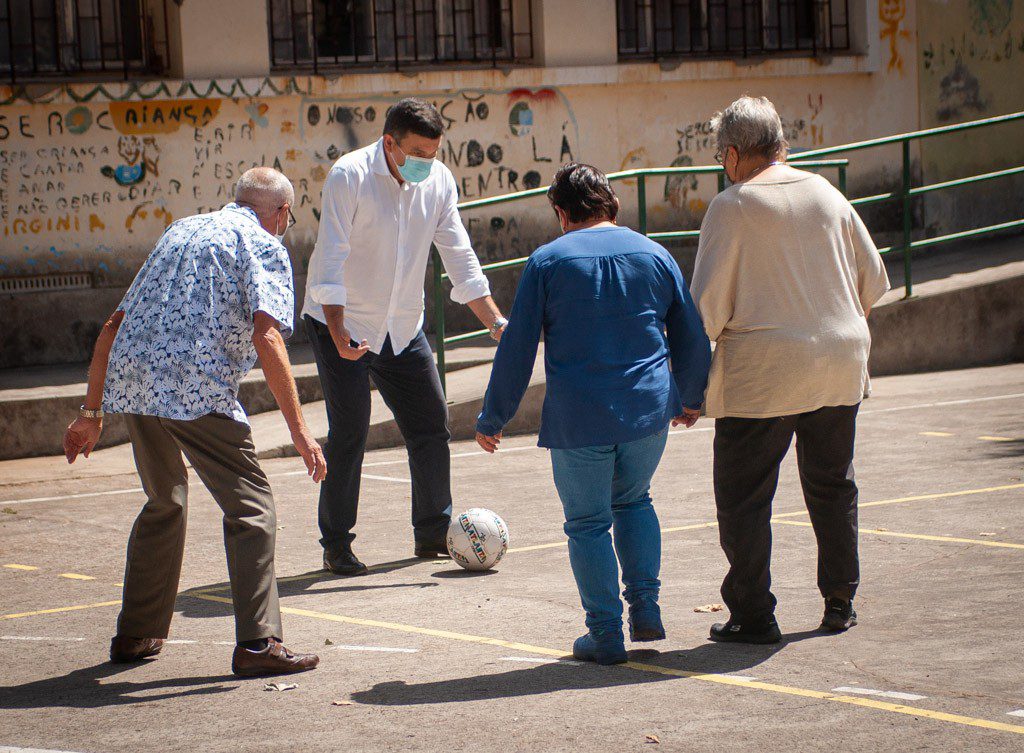 The focus was, and is, for both ladies and gentlemen to have fun. This was successfully achieved.
After learning the basics and taking the first steps to kick the ball, it was time to play a little game… just for fun.
A big thank you to ….