Nov 10, 2021
⚽ Madeira Walking Football sessions take place at Centro Desportivo da Madeira, Ribeira Brava (next to Continente Shopping) you are welcome to come and have at look what we have to offer, enjoy the fun we all have, get fitter and meet new people, Mondays and Fridays at 9:30, come and give it a go, you will enjoy it along with everyone who attends.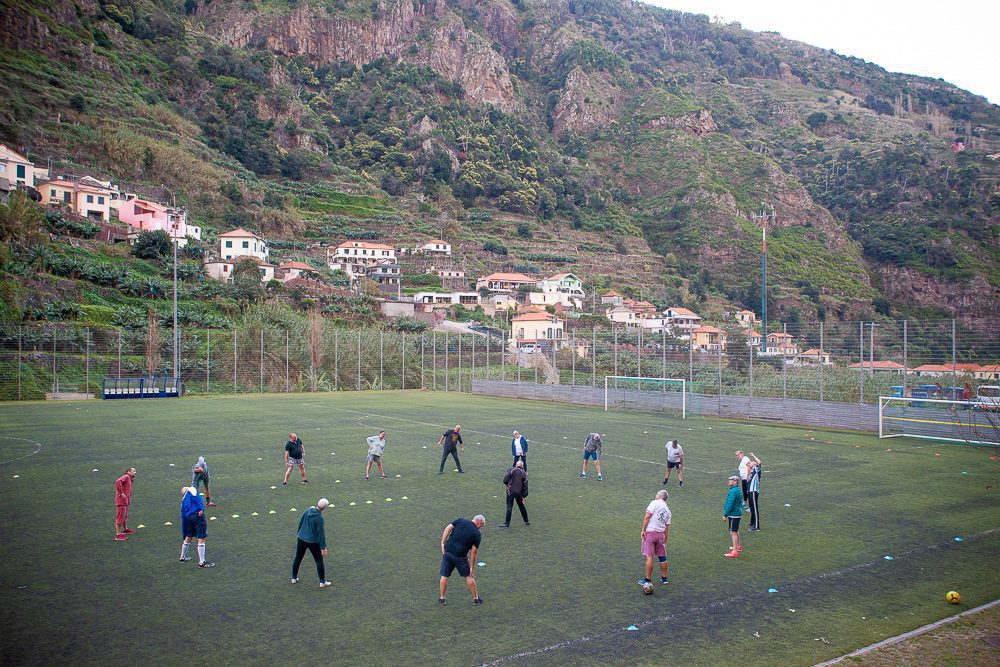 Walking football can help people lose weight, help prevent loneliness and positively affect overall mental and physical health.
Walking football has become increasingly popular over the last few years – and for good reason. Aimed at adults over 50, walking football has social, mental and physical health benefits.
The biggest difference, as the name suggests, is there is no running. Walking football is played at walking pace, with players not allowed to run. This includes with the ball or off the ball, and includes jogging. You can 'walk' as fast as you want and walking as described in the rules is "one foot must be in contact with the ground at all times."
One other big difference to association or 5-a-side football is that it's classed as non-contact sport. Although tackling is allowed, this must be done with no contact.
#madeira #madeirawalkingfootball #madeiraisland #MWF #walkingfootball #fun #sport #health